After the Civil War came to an end, a new form of music was born in the American south. It had its origins in the spiritual hymns and work songs of the African-American community. This form of music became immensely popular later on, especially in the 1920s. Something about blues music is truly magical, as it transcends all boundaries and connects with people.
Over the years, there have been some exceptionally talented singers in this genre. With the mention of blues, many remember B.B. King's gritty voice and the soulful sound of Muddy Waters. Here we'll take a look at some of the immensely popular singers of blues:
1. B.B. King
This singer and guitarist was born on the 16th of September 1925 as Riley B. King. When he was 22 years of age, he took a ride to Memphis for launching his career in music. In the year 1948, his career began to take off and he took on the catchy nickname B.B. King. He began touring across the country by mid-1950s.
His name and fame continued to grow over the next decade. In 1984, he was inducted into the Blues Hall of Fame. He was also inducted into the Rock and Roll Hall of fame in 1987.
2. Muddy Waters
Born McKinley Morganfield, this legendary blues singer and guitarist tasted success as a traveling musician in the early 1940s. In the year 1943, he traveled north to Chicago. He also received his first electric guitar as a gift in the same year. Waters began recording music while in the city for the record companies such as RCA and Columbia.
His stardom and success continued for the remainder of his life. Water suffered a heart-attack in 1983, resulting in his death at 68 years of age.
3. Billie Holiday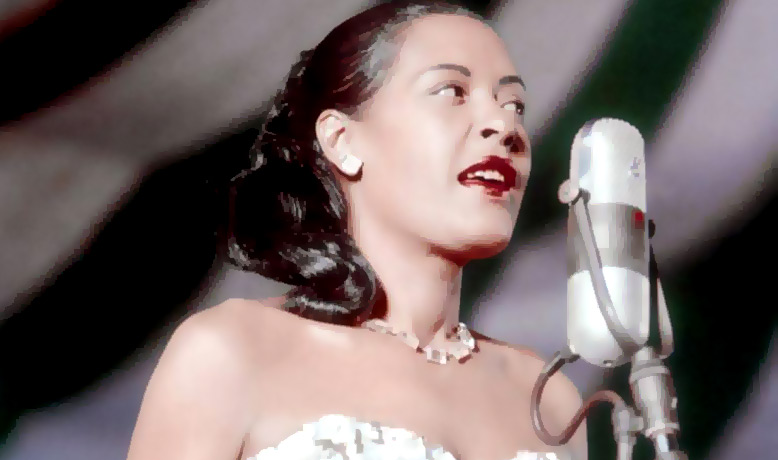 Billie Holiday was born in 1915 as Eleanora Fagan in Baltimore. Right from her early age, Eleanora knew that she was born to be a singer. When she was playing jazz in the clubs of New York in 1929, she adopted the name Billie Holiday. She met a producer named John Hammond at the age of 18. This resulted in her career taking off at an astonishing pace.
After her collaboration with the pianist Teddy Wilson, she produced many successive hits. Towards the end of the mid-20th century, she signed a huge deal with Columbia Records. However, she died a year later. Billie Holiday was just 44 years of age at the time of her death. She was awarded four Grammy awards posthumously. Even today, many regard her as one of the greatest female singers in jazz.
4. Jimi Hendrix
When he was born, Jimi Hendrix was called Johnny Allen Hendrix and later named James Marshall Hendrix. Music fascinated him at an early age. In 1958, he purchased his first guitar and soon joined his first band. By the late 1960s, he moved to London and changed his name to Jimi Hendrix. While he was in London, he formed a band called Jimi Hendrix Experience.
The debut album of this band titled Are You Experienced? got instant success. Many fans of blues still consider it one of the biggest rock albums. Unfortunately, he died due to asphyxiation caused by a suspected drug overdose. He was only 27 years of age when he died.